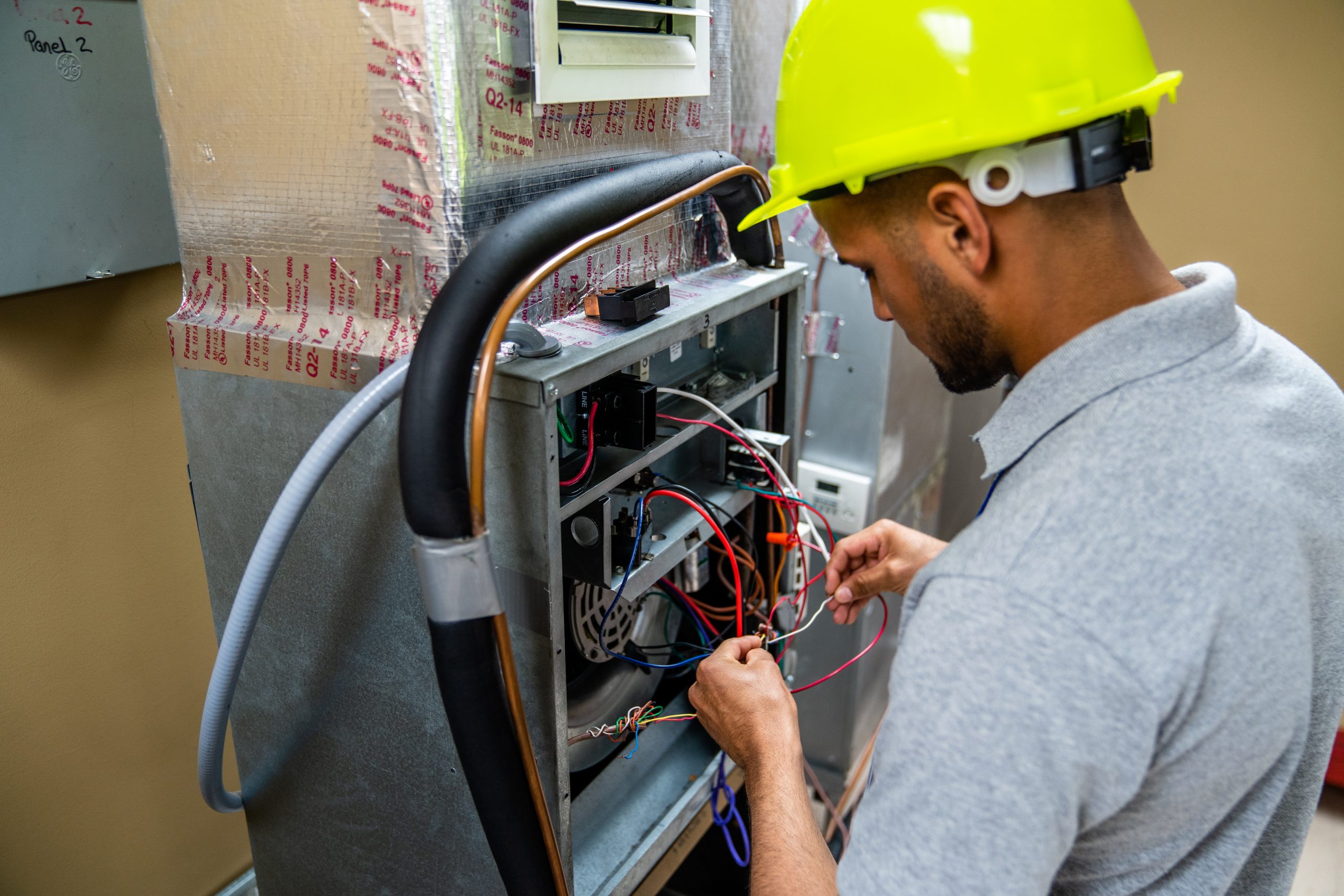 Repair your Furnace by Our Experts
Esco HVAC is the best Furnace Repair Company in Los Angeles, CA. Our main goal is to have good customer relationships and positive responses. We strive to provide our customers with high-quality repair service in the given time.
Esco HVAC specializes in all makes and models of HVAC units, including furnaces and air conditioner systems. Our technicians provide installation, maintenance, and repair services for all major brands of furnaces.
We have a heating repair specialist!
Our expert Furnace Repair Technicians provide efficient heating solutions that are cost-effective and convenient. They have been at the forefront of ensuring our customers. They ensure that they receive a thorough heating technology that is effective and efficient in solving their problems. At Esco, the technicians are well trained and have years of experience in this sector.
Esco's HVAC technicians are highly qualified and certified to carry out various electrical wiring services for homes and businesses. Our Heating Repair Specialist can help you to choose and install the best electrical parts. In addition to that, we provide on-time electricity services with a prompt response and quality customer support service.
We offer various furnace maintenance!
A furnace is one of the most essential accessories in every HVAC system. When it comes to residential or commercial property, we provide various services like furnace maintenance, installation, and repair. We also offer replacement of the outdated parts in a short time.
If you face any electrical problems, we will help you get the work done as soon as possible. Our professional knowledge and expertise allow us to offer a wide range of commercial gas furnace services. In addition, Esco also provides Heating Repair in Panorama City and the surrounding region.
We select the best solution for you!
Are you experiencing problems with your furnace? Then no need to worry about it! Our experience and well-trained professionals will be at your doorstep at the promised time to take care of your HVAC needs.
Esco HVAC furnace repair experts will get into the details of the problem and select the best solution for you. We know that having your HVAC-related system repaired regularly can be cost-prohibitive for many homeowners. That is why our prices are so reasonable and affordable. Trust us and get a cost-effective HVAC service from our experts.
Looking for reliable HVAC services in Los Angeles to repair your furnace? You can trust Esco HVAC. We are your trusted service provider and offer affordable furnace repair rates and special packages designed to fit your budget. Our team is committed to superior customer service, prompt & efficient repair work, and extensive experience every time. Call us now!