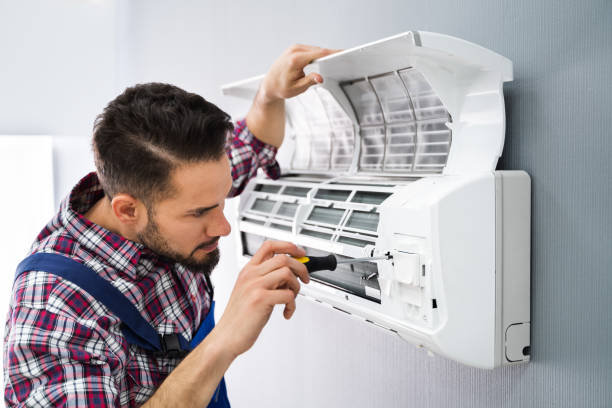 Come to Us for Your AC Maintenance in Panorama City
Esco HVAC offers the best AC maintenance services in Los Angeles. We offer comprehensive HVAC servicing, maintenance, and repair services to our residential, commercial, and industrial customers. Our services include identifying problem areas to assure optimum efficiency; coordinating with other key departments such as maintenance, engineering, and others to design an efficient AC solution.
At Esco HVAC, customer satisfaction is our top priority. Our expert technicians are trained on all models and can give you a quote for a scheduled appointment. We're committed to providing exceptional customer service and satisfaction through our fully-trained team.
We have partnered with trusted manufacturers!
When you trust your HVAC system and comfort with Esco's specialists, you can be sure everyone knows what they're doing. Our professionals have years of experience in AC unit maintenance and HVAC services. We have partnered with trusted manufacturers to ensure your comfort stays within your budget.
Our licensed and insured team has a passion for delivering reliable service. We understand that the comfort and health of your family are vital to you, so we'll help you maintain a healthy environment quickly and without stress. At Esco, the team can take care of any complication that may arise during maintenance. From simple split systems to ultra-efficient ductless installations, they work to ensure your unit is performing at its best.
We appreciate your time!
Esco HVAC has set goals to ensure customer satisfaction through the services provided. Through transparent work, we will not leave you hanging as long because it usually takes less time to do our job with no hidden fees. You will be comfortable with our transparency by knowing the AC maintenance cost for every detail.
We never over-promise and only hire experienced professionals who ensure that the work is neat and clean. Our experts appreciate your time and are always available to answer all your questions. They offer free advice and a quote before starting any work. For us, no task is too big or small. We'll do everything we can to assist you.
We offer a wide range of services!
Esco has a wide range of air conditioning services like central AC maintenance and window AC maintenance, to help you keep your home and office comfortable. Whether you have a problem or not, we can help. Our staff is friendly and professional, and we'll help you every step of the way with our custom solutions. They work perfectly to combine top-quality design with advanced technology for a worry-free experience.
We understand the complex nature of air conditioning systems and can identify the problems before they become major issues. Whether you need routine maintenance or a complete HVAC system replacement, our professionals are on-call to ensure we meet all your needs.
We give an unforgettable experience!
Our company is considered one of the foremost AC maintenance companies for heating, ventilation, and air conditioning solutions in Los Angeles. No matter where you are and what type of problem you are facing, we will find a solution to bring you that cool place you need.
We know that you need to be satisfied with our service, and there is no better option than Esco HVAC. At Esco, we take every chance to ensure that our people give us unforgettable experiences whenever customers rely on us. If you are searching for a reliable service in Los Angeles, call us now and make your space cool.