At ESCO HVAC, we pride ourselves on providing top-quality HVAC services to our valued customers in Panorama City, California, and the surrounding areas. With our extensive experience and expertise, we offer a comprehensive range of services, including AC installation, maintenance, and repair, as well as furnace installation, repair, and maintenance. Our dedicated team of skilled professionals is committed to ensuring your comfort and satisfaction, making us your go-to HVAC service provider.
With the scorching summers and chilly winters in Panorama City, having a reliable air conditioning service in san fernando valley is essential to maintaining a comfortable indoor environment. At ESCO HVAC, we understand the importance of a properly functioning air conditioning and heating system. Whether you need a new AC unit installed, routine maintenance performed, or repairs for an existing system, we have the knowledge and tools to get the job done efficiently and effectively.
Our AC services encompass every aspect of your cooling needs. We specialize in professional AC installation, ensuring that your new unit is properly sized and correctly installed for optimal performance. Our technicians are well-versed in the latest industry techniques and will guide you in selecting the most energy-efficient and cost-effective cooling solutions for your home or business.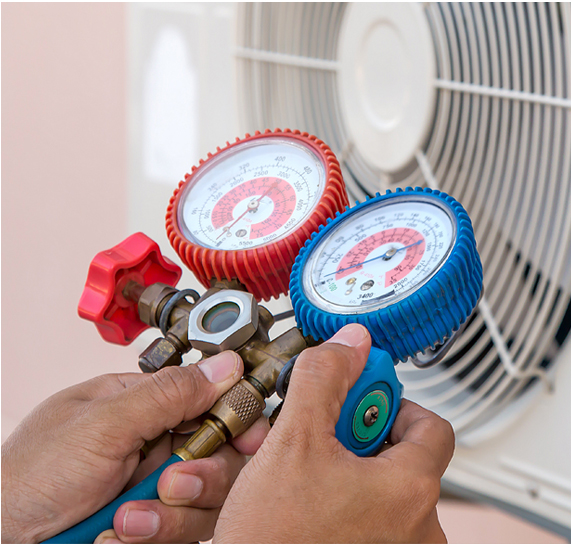 To keep your AC system running at its peak performance, regular maintenance is crucial. Our skilled technicians offer comprehensive maintenance services to maximize the lifespan and efficiency of your air conditioning system. From cleaning and inspecting key components to checking refrigerant levels and tightening electrical connections, we leave no stone unturned in ensuring your AC operates flawlessly throughout the hot summer months.
In the unfortunate event that your AC system malfunctions or breaks down, our experienced technicians are here to provide prompt and reliable repairs. We understand the inconvenience and discomfort a faulty AC can cause, which is why we strive to quickly diagnose and resolve any issues. With our expertise and access to high-quality replacement parts, we'll have your AC up and running in no time, restoring comfort to your space.
In addition to our exceptional AC services, we also specialize in furnace installation, repair, and maintenance. As the temperatures drop, you need a reliable heating system to keep you warm and cozy. Our team of experts is skilled in furnace installation, ensuring that your new unit is properly sized and installed to deliver efficient and reliable heat throughout your home or office.
To ensure your furnace operates at its best, regular maintenance is essential. Our technicians will perform comprehensive inspections and cleanings, ensuring that your furnace operates safely and efficiently. We'll also address any minor issues before they turn into major problems, saving you from unexpected breakdowns and costly repairs.
If your furnace experiences any issues or fails to provide the warmth you need, our skilled technicians are just a phone call away. We have the knowledge and expertise to diagnose and repair a wide range of furnace problems, restoring warmth and comfort to your space promptly.
At ESCO HVAC, we prioritize customer satisfaction above all else. Our commitment to excellence is reflected in our dedication to delivering exceptional service and exceeding your expectations. We strive to build long-lasting relationships with our clients, based on trust, reliability, and transparency.
When you choose ESCO HVAC as your trusted HVAC service provider, you can expect a range of exceptional benefits that set us apart from the competition. With our expertise, timely service, reliable repairs, competitive pricing, customer care, and focus on long-term solutions, we strive to deliver the highest standard of HVAC services in Panorama City, California, and the surrounding areas.
One of the key advantages of choosing ESCO HVAC is the expertise and knowledge that our technicians bring to every job. Our team consists of highly trained professionals who possess a deep understanding of all aspects of HVAC systems. They stay up-to-date with the latest industry advancements and technologies, ensuring that they can provide you with cutting-edge solutions tailored to your specific needs. Whether you require AC installation, maintenance, or repair, or furnace services, our technicians have the necessary skills and knowledge to handle any HVAC-related task with precision and efficiency.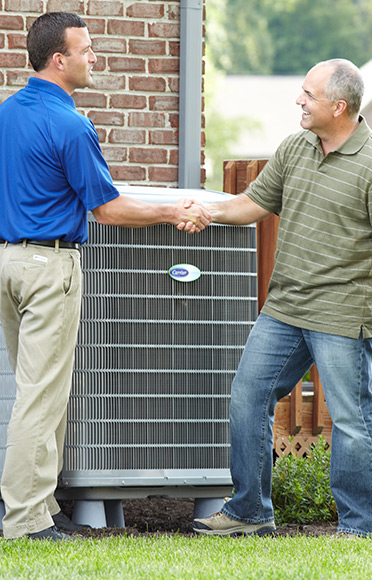 We understand that HVAC issues can disrupt your daily routine and cause discomfort. That's why we prioritize timely service at ESCO HVAC. We recognize the urgency of HVAC problems and strive to address them promptly. When you reach out to us for assistance, our team will respond quickly and work diligently to resolve your HVAC issues as efficiently as possible. Our goal is to minimize disruptions and restore comfort to your home or business in a timely manner.
When it comes to repairs, ESCO HVAC is committed to providing reliable solutions. Our skilled technicians are equipped with the necessary tools and genuine parts to perform repairs that are built to last. We understand the importance of a properly functioning HVAC system, and we take pride in our ability to restore your system's performance and efficiency. Whether it's fixing a malfunctioning air conditioner or repairing a faulty furnace, you can trust our technicians to diagnose the problem accurately and implement effective repair solutions.
At ESCO HVAC, we believe in providing top-quality services at affordable prices. We understand that HVAC services are an investment, and we strive to offer competitive pricing without compromising on the quality of our work. Our transparent pricing ensures that you receive fair and competitive rates for all our HVAC services. We will provide you with detailed estimates and explanations of the costs involved, allowing you to make informed decisions that suit your budget and requirements.
Customer care is a core value at ESCO HVAC. We value our customers and are dedicated to providing the highest level of care and support throughout your HVAC service journey. Our friendly staff is always ready to answer your questions, address your concerns, and guide you through every step of the process. We believe in open communication and transparency, ensuring that you are fully informed about the work being performed and the options available to you. Your satisfaction is our priority, and we strive to exceed your expectations by delivering personalized service and attention to detail.
Furthermore, ESCO HVAC is committed to providing long-term solutions for your HVAC needs. We don't believe in quick fixes that merely address the immediate problem. Instead, our goal is to identify the root causes of HVAC issues and implement solutions that improve the efficiency and lifespan of your HVAC system. By taking a proactive approach, we help you avoid recurring problems and unnecessary expenses in the future. Our technicians will provide recommendations for preventive maintenance, energy-saving practices, and system upgrades that can optimize your HVAC system's performance and save you money in the long run.
At ESCO HVAC, we are dedicated to delivering the highest standard of HVAC services in Panorama City and the surrounding areas. Whether you need AC installation, maintenance, or repair, or furnace services, we have the expertise to handle all your HVAC needs. Contact us today to schedule an appointment and experience the ESCO HVAC difference for yourself.
If you're looking for a heater and AC repair near me and ac installation services in the market, then call Esco-HVAC. We've got everything you need to make your home comfortable. So, choose our team for any type of HVAC services at the most reasonable rate. Contact us now for the best services.